Medicine Lodge Indian Peace Treaty
A celebration of the history and heritage of Medicine Lodge, Kansas
---
Peace Treaty Indian Summer Days
September 22, 23 and 24, 2017
The 2017 Indian Summer Days kicks off the year-long celebration of 150 years since the signing of the treaty that will culminate in the 2018 Pageant Reenactment.
The next Peace Treaty Indian Summer Days festival is scheduled for September 22, 23 and 24, 2017. In addition to the myriad community activities, it's the next opportunity to experience several signature Peace Treaty events.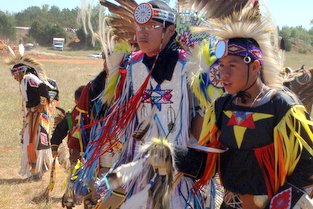 Peace Treaty Powwow
Attending a powwow gives spectators the opportunity to learn more about the history of Native Americans by witnessing a centuries-old tradition. learn more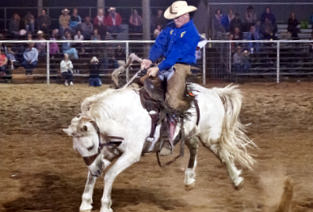 Peace Treaty's Kansas Championship Ranch Rodeo
Teams are invited to compete in events much like day work on the ranch with thrilling action featuring calf branding, team penning, wild cow milking and more. learn more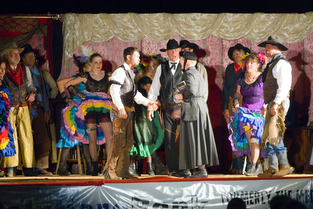 Peace Treaty's Historical Night Show
Don't miss the historical re-enactments downtown on Friday and Saturday night.
The 2017 Peace Treaty Indian Summer Days events also include a concert, craft fair and more. View all events
Peace Treaty Pageant
September 2018
In addition to the activities found in Peace Treaty's Indian Summer Days, the Peace Treaty Pageant weekend features many more activities.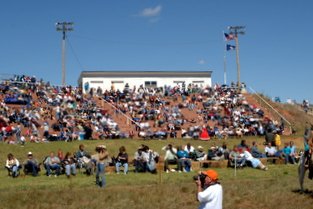 Peace Treaty Pageant Reenactment
The reenactment of the history surrounding the signing of the peace treaty is the main event. learn more
Peace Treaty Parades
Parades on Main Street each day provide an up-close view of the actors, wagons, horses, Native Americans and more. learn more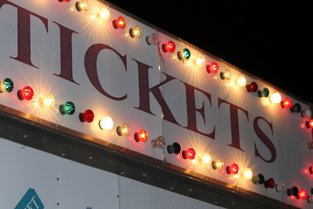 Peace Treaty Carnival
The carnival is always a favorite for kids of all ages.
---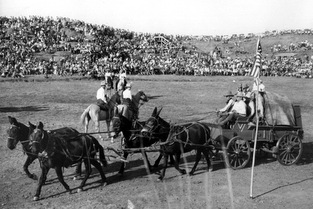 History
It was 1917 that citizens of Medicine Lodge decided to commemorate the Treaty of Medicine Lodge, signed in 1867. learn more