Peace Treaty's Kansas Championship Ranch Rodeo
September 28 and 29, 2018 | Medicine Lodge, Kansas
---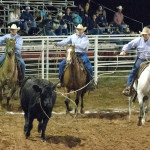 Don't miss the annual Kansas Championship Ranch Rodeo, featuring working cowboys competing in events much like the day work on their ranches. The events are Friday and Saturday, September 27 and 28, and the rodeo starts at 7:30 p.m. both nights.
Featured Events
Ranch Bronc Riding
Calf Branding
Stray Gathering
Team Penning
Wild Cow Milking
2 Go Rounds
Kids' Rodeo Activities
New this year will be activities for kids before Saturday's rodeo.
Stick horse races
At 6:30 p.m. Saturday, children 5 and under will compete in stick horse races. A belt buckle will be awarded to winners of each age group.
Age 2 and under | age 3 | age 4 | age 5
Dummy roping
Following the stick horse races, children 12 and under will rope dummies.
A belt buckle will be awarded to winners of each age group.
Age 5 and under | ages 6 and 7 | ages 8 and 9 | ages 10 through 12
Teams invited in 2018 for the 30th Annual KCRR
| Team | Home |
| --- | --- |
| Alfalfa Co. | Sun City |
| Beachner | Erie |
| Buck Creek / Arrow H | Cottonwood Falls / Topeka |
| C5T / Scribner | El Dorado |
| Eight Over Quarter Circle / Stinson | Abilene |
| Haywire | El Dorado |
| Lonesome Pine | Cedar Point |
| Nelson / Flying W | Leonardville |
| Rezac | Onega |
| Robbins & Keith | Allen |
| Snyder & Woolfolk | Comanche Co. |
| Stock & Felt | Redfield |
Cowboy Trappings and Trade Show
See saddle makers, bit and spur makers, western décor, fashion and ranch trade.
KCRR is a committee of the Medicine Lodge Peace Treaty Association, annually working to build funds for the future of the MLPT.
Tickets
$10.00
Tickets are available in advance and at the gate.
Adult price is $10
14 and under are free
Tickets will be available in fall 2019
Map
Medicine Lodge Pageant Arena is located just south of Medicine Lodge on South Rodeo Dr. view full map
---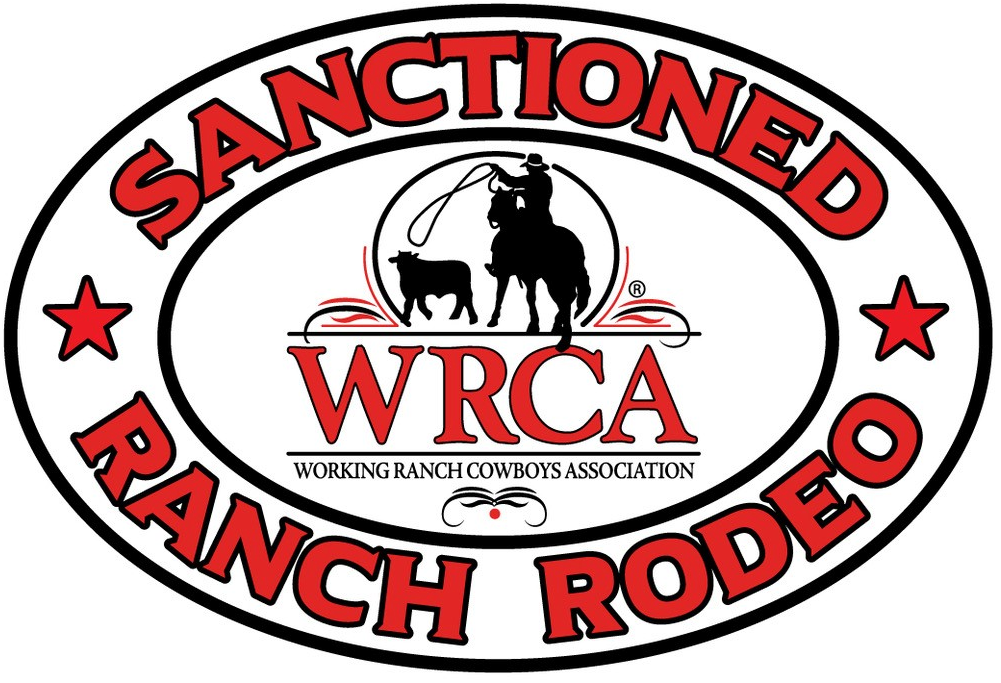 WRCA
WRCF is a Hand Up, Not a Hand Out
The World Championship Ranch Rodeo is a fundraiser for the Working Ranch Cowboys Foundation, which is for working ranch families in need of crisis and scholarship. Crisis is for illness or health/medical needs, a work related accident or natural disasters. Scholarships are presented to high school seniors for college or vocational schools and can be applied for again for graduate schools.