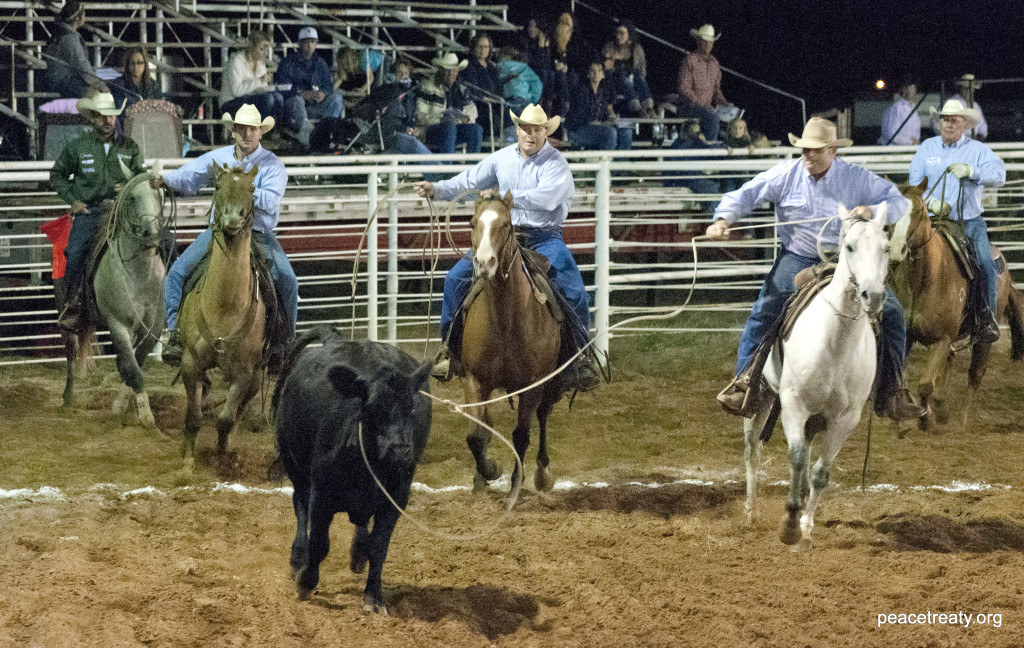 Don't miss the annual Kansas Championship Ranch Rodeo, featuring working cowboys competing in events much like the day work on their ranches. The events are Friday and Saturday, September 24 and 25, and the rodeo starts at 7:30 p.m. both nights.
Prices
Adults are $10; kids from 6 to 18 are $5. Kids under 5 are free!
Featured Events
Ranch bronc riding
Stray gathering
Team penning
Wild cow milking
Calf branding
Kids' Korral
Stick horse rodeo events
Duck cutting
Dummy roping
Goat roping
Other activities
There will be concessions and a beer garden. After the rodeo the Jake Bowers Band will perform.
2020 Teams
Alfalfa County
Adcock / River Basin
Beachner Brothers
Buck Creek / Patry
Chain Ranch
JC Cattle Co.
Haywire Cattle Co.
JLB Ranch
Lonesome Pine
Nelson / Broken H
Rezac Land & Cattle
Snyder / XIT
Cowboy Trappings and Trade Show
See saddle makers, bit and spur makers, western décor, fashion and ranch trade.
KCRR is a committee of the Medicine Lodge Peace Treaty Association, annually working to build funds for the future of the MLPT.